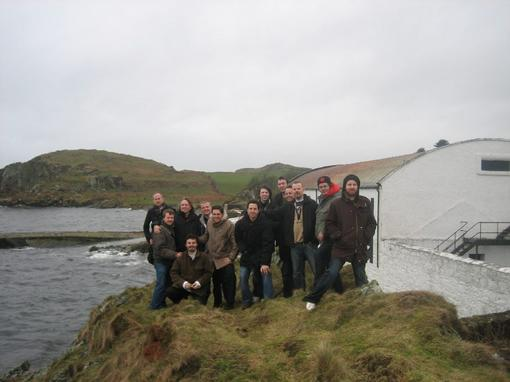 Despite standing in front of an entirely different distillery, we have got ourselves a cask at Bruichladdich.
This is not any old cask, but no. 666 (yep, it's true).

And - what better way to follow the whisky during it's maturation than to follow the cask at it's myspace-site:
www.myspace.com/whiskycask666

essential reading.

Meanwhile, we can inform you that the cask was born on april 25:th in the godly year of 2007, and we aim to taste it's first days as whisky in 2010. Are we proud? You bet we are.